AS FROM AFAR

Art Film by Dani Gal

D 2014 | 27 min | HD | stereo | German with English subtitles

World Premiere: Berlinale Forum Expanded 2014

With Charles Brauer, Pavel Fieber, Gideon Singer

Writers: Dani Gal and Sascha Reh
Director of Photography: Emre Erkmen
Sound Recordist: Manja Ebert
Production Design: Anne Schlaich
Costumes: Anna Schmidbauer
Hair & Make-Up: Michael Käpernick
Model Mauthausen: Joost van der Velden
Model Haus Wittgenstein: Arne Mittig
Piano: Emanuele Torquati
Sound Design and Mix: Thomas Wallmann
Colour Grading: Nadir Mansouri

Produced by Kirberg Motors & Dani Gal

Funded by The Jewish Museum New York, Medienboard Berlin-Brandenburg, Ostrovsky Family Fund, Artis Contemporary, Kunstraum Innsbruck, Kunsthalle St. Gallen, Freymond-Guth LTD. Fine Arts



Synopsis

In his biography about Simon Wiesenthal, the Israeli historian Tom Segev writes about what he describes as Wiesenthal's strangest relationship: his friendship with Albert Speer.
Speer who was the third Reich's chief architect and one of Hitler's closest friends took responsibility and showed remorse for the Nazi's crimes. After serving 20 years in prison he made efforts to clear his name and became a public persona with the help of his successful autobiography. One of the efforts to clean his name was to make contact with Simon Wiesenthal. Wiesenthal, an architect himself who dedicated his life to locating and bringing Nazi criminals to justice after his release from a concentration camp, saw this connection as an opportunity to access information about the third Reich but also as a small victory for himself as a holocaust survivor.

A short film about Simon Wiesenthal and Albert Speer's relationship which was expressed through letters exchange and occasional meetings in Vienna during the 1970 ́s through a lens of a short text by Ludwig Wittgenstein about memory images and its connection to the Holocaust memory discourse and its representation in film.

The film combines fictive scenes of a meeting between Wiesenthal and Speer and documentary based material like letters contents, biographies and interviews that the two gave.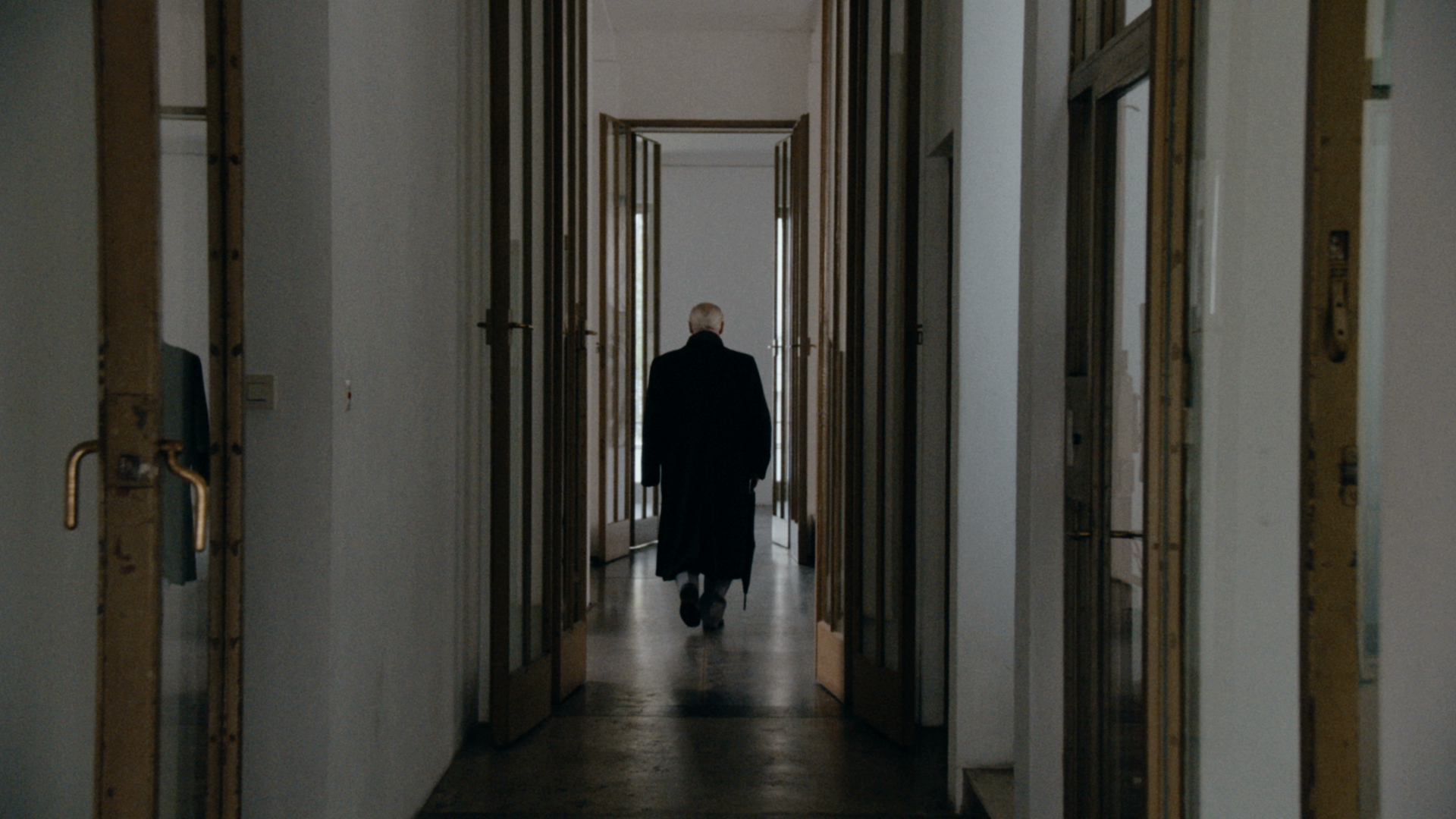 photos: Emre Erkmen © Dani Gal 2014