FOR NOTHING

Fiction Feature by Stephan Geene

D 2014 | 93 min | HD | stereo | German with English subtitles

World Premiere: Berlinale Forum Expanded 2014

With Ceci Chuh, Elliott McKee, Vivian Daniel, Seyneb Saleh, Imri Kahn, Pascale Schiller

Director of Photography: Volker Sattel
2nd Camera and Steadicam: Thilo Schmidt
Sound Recordist: Manja Ebert
Artistic Collaboration: Karolin Meunier
Set Design and Costumes: Nelja Stump
Music: Holger Hiller, Charity Children, Mutter, Gina d'Orio
Editors: Bettina Blickwede, Claude Grasz
Sound Design & Mix: Jochen Jezussek
Colour Grading: Matthias Behrens

Produced by bbooksz av
Co-produced by wave-line and Joroni Film
Tuned by Kirberg Motors

Funded by BKM



Synopsis

Unannounced, Aziza is once again standing in her room – internship, Portugal, everything canceled. But her room is occupied. Her mother, Trixi, has rented it out. Zach lives there now, a twenty-something from New Zealand, who came to Germany on a one-way ticket. Starting from this situation, the film develops an almost documentary-style portrait of a Kreuzberg "situation": everything is readily available, time, people, summer, streets. And in the end a crash, the film itself: "for nothing"?

Clustering together in a neighborhood, sitting on the street doing nothing or very little, does this have a method? Is there something "meant" by the Kreuzkölln situation of sitting-in-the-sun, using the streets like a bar, and singing on the streets – even if no one is even trying to "mean" or "say" anything? And yet: this use of the city, persisting on getting by without money, insisting on having time, this "demonstrates" something. And what if it were just a way of reacting to the word "crisis"? To film the condition and to capture a story in it. People that live here, others that have joined them, stay for an undetermined time, leave, interrupt, also just to end this story altogether.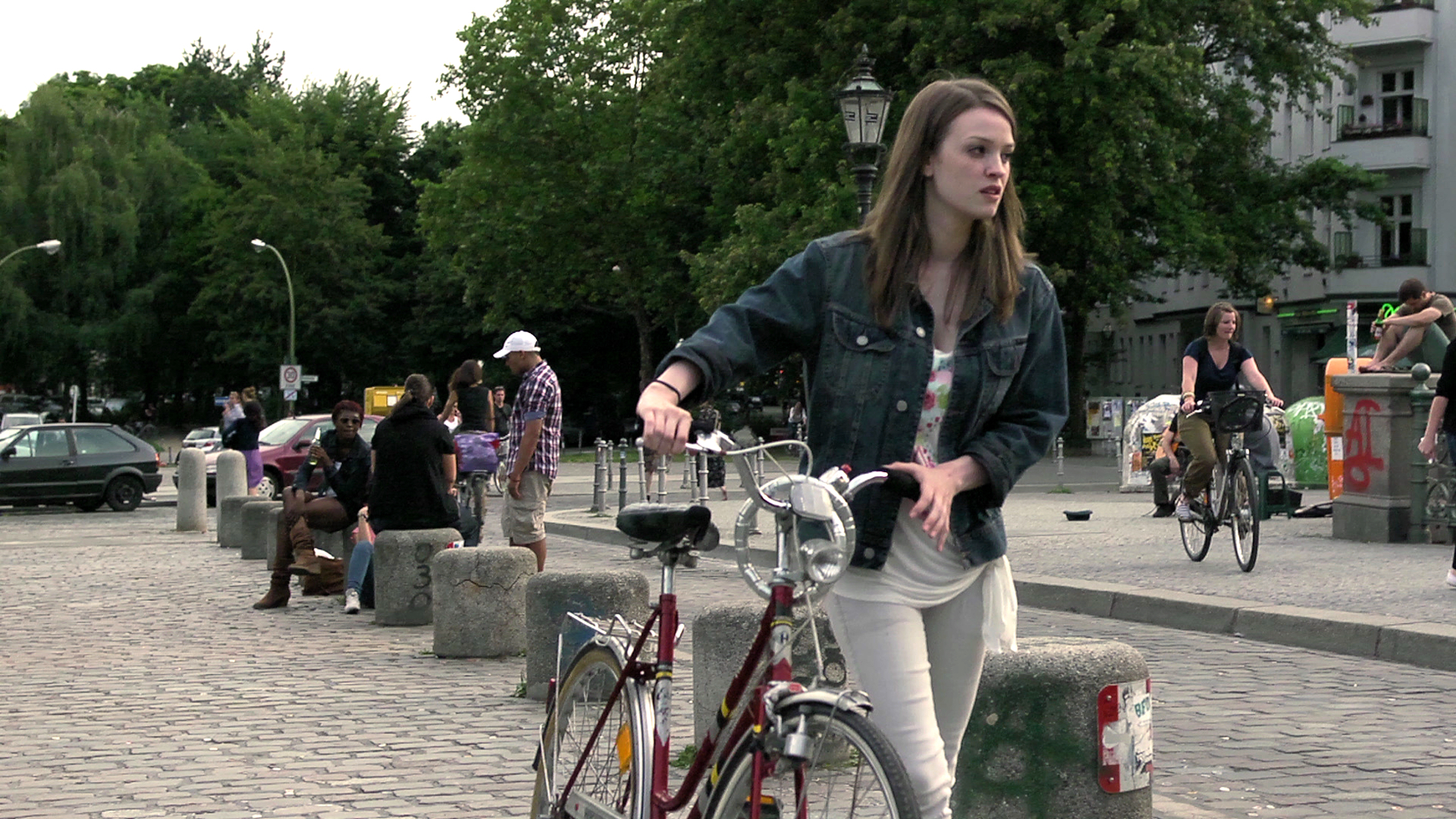 photos: Volker Sattel © bbooksz av 2014