LA CUPOLA

Creative Documentary by Volker Sattel

D 2016 | 40 min | DCP | 5.1 | Italian with English / German subtitles

World Premiere: Berlinale Forum Expanded 2016

Director of photography: Volker Sattel
Steadycam / 2nd camera: Thilo Schmidt
Sound: Filipp Forberg, Tim Elzer
Research: Francesca Bertin
Editors: Stefanie Gaus, Volker Sattel
Sounddesign: Tim Elzer
Grading / Mastering: Till Beckmann
Sound Mix: Jochen Jezussek

Tuned by Kirberg Motors / Caroline Kirberg

Funded by Medienboard Berlin-Brandenburg, Stiftung Kunstfonds Bonn


Synopsis

The portrait of a house without supporting walls. A bold dome made of concrete, an open space – right in the middle of the bizarre rock formations of a rugged coast made of reddish granite. In the late 1960s actress Monica Vitti and director Michelangelo Antonioni commissioned architect Dante Bini to design their secret holiday home in a remote area of Sardinia.

The emptiness of the "cupola" and the deserted quality of the site are the starting point for speculating – seemingly at random, gures wind up in the image and enter the dome, and even today, the utopia of an alternative concept of living seems to oat above its form.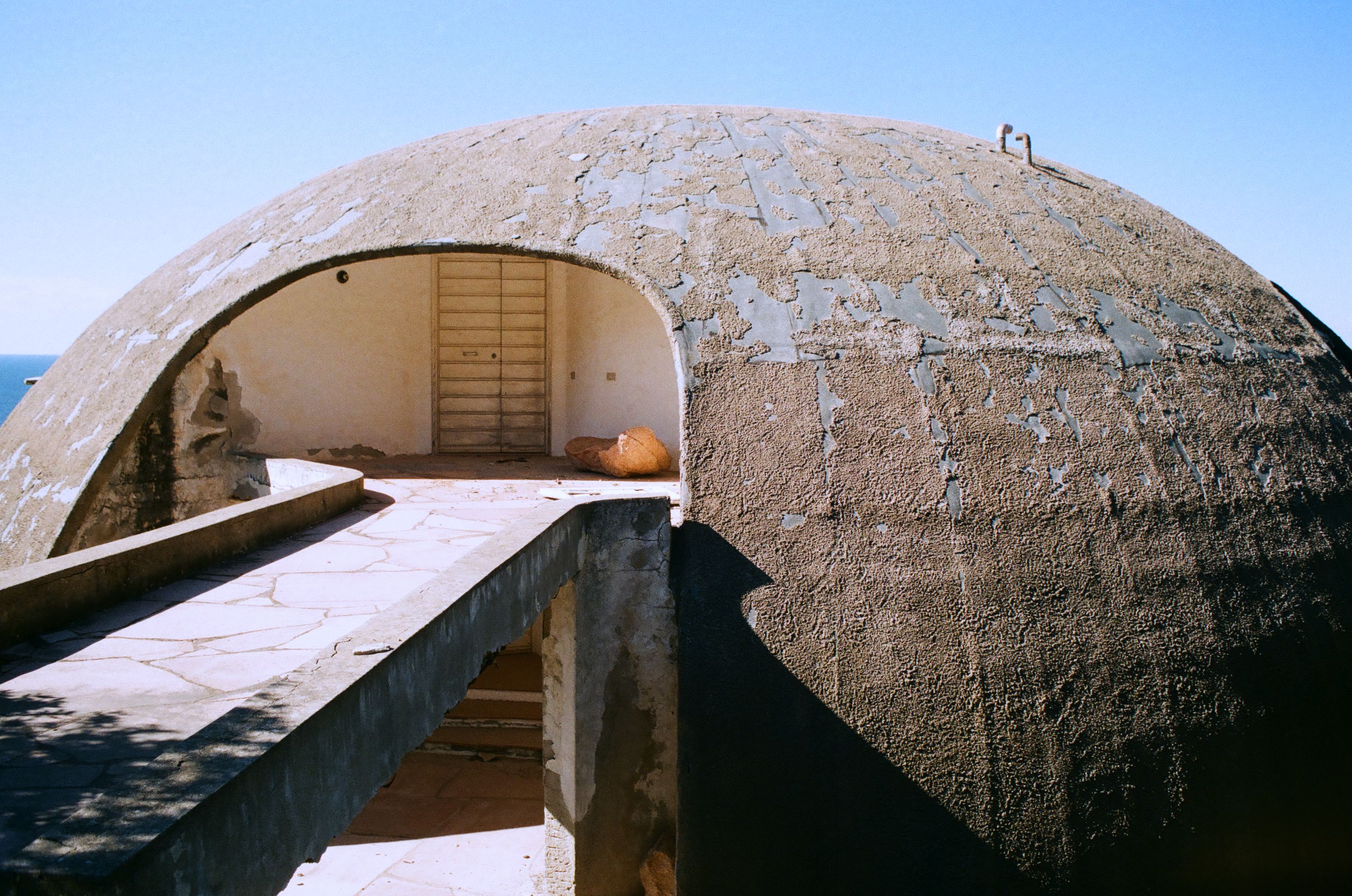 photos © Volker Sattel 2016