RUSHES

Feature Film and 3-Channel Installation by Clemens von Wedemeyer

D 2012 | 79 min | HD | stereo | German with English subtitles

World Premiere: dOCUMENTA(13) 2012

With Arndt Schwering-Sohnrey, Amelie Kiefer, Tarik Goetzke, Oona von Maydell, Sabine Wackernagel, Jeff Burrell, Tómas Lemarquis, Angela Melitopoulos

Dramaturgy: Eiko Grimberg
Director of Photography: Frank Meyer
Sound Recordist: Tobias Böhm
Costumes: Julia Schiller
Music: Die Fremden
Sound Design and Mix: Thomas Wallmann
Editing Consultant: Janina Herhoffer

Produced by Clemens von Wedemeyer
Co-produced by ZDF / 3sat
Commissioning Editor: Nicole Baum
Tuned by Kirberg Motors

Funded by dOCUMENTA (13), Kadist Art Foundation Paris, Medienboard Berlin-Brandenburg, nordmedia, Hessische Filmförderung, Galerie Jocelyn Wolff Paris


Synopsis

A convent, once a prison, then a concentration and labor camp, later a girls reformatory in the seventies and today a psychiatric clinic that has also been the Breitenau memorial since the 1980s. Here, in that one place, one can see recurring patterns over time. In the linear feature film version, the three individual passages are woven together so that memories and shifts in time are produced, all of which revolve around the same location.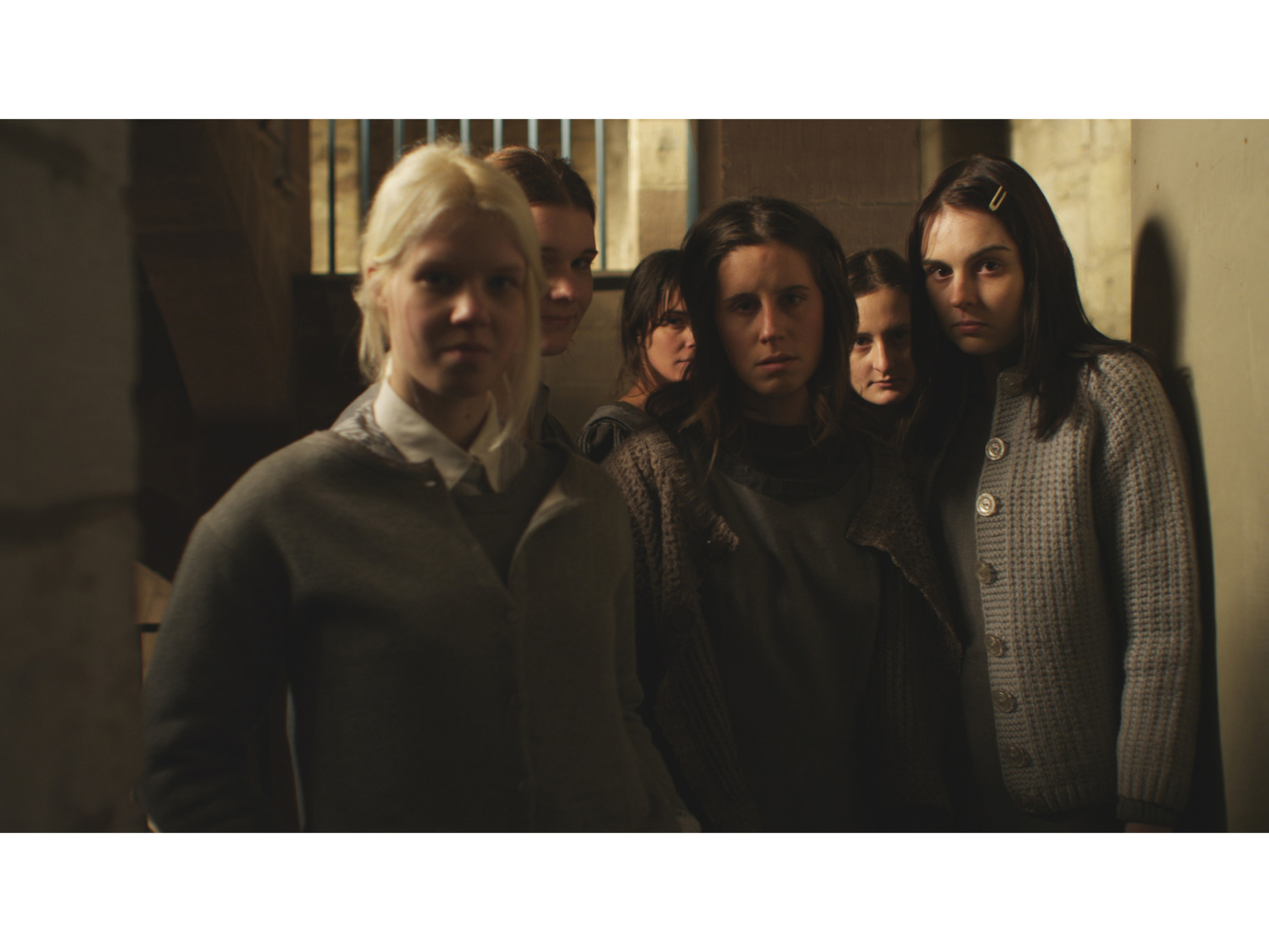 photos: Frank Meyer © Clemens von Wedemeyer 2012