SHAYNE

Film by Stephan Geene, a 6-Episode Mini Series

D 2019 | 120 Min. | DCP | stereo | German, English, French, Arabic with English subtitles

World Premiere: Berlinale Forum Expanded 2019

with Ricky Shayne, Tarek Shayne Tabet, Imran Shayne Tabet, Kerstin Cmelka, Claudia Basrawi

Director of Photography: Volker Sattel
Sound Recordist: Manuela Schininà, Manja Ebert
Artistic Collaboration: Caroline Kirberg
Set and Costume Design: Merle Vorwald
Sound Design and Mix: Manuela Schinia
Colour Grading: Till Beckmann

Produced by Stephan Geene, bbooksz_av

Commissioned by donaufestival Krems, HKW Berlin

Funded by Hauptstadtkulturfonds



Synopsis

Ricky Shayne briefly streaked like a comet through West German popular culture from 1967 to 1972. Born in Cairo, raised in Beirut, he became a star in Rome in the booming Beat scene. He was then imported to Germany, where there was more money to be made. Shayne found himself in Berlin between BRAVO and ZDF Hit Parade, celebrated and exoticized.

Stephan Geene, who was 10 years old at the time, was changed forever by this phenomenon, and now explores his fascination. The encounter with the nervous, rough-edged Ricky Shayne, today 72, survivor of his own star and teen magazine history (the magazine BRAVO alone dedicated two of its celebrity puzzles to him), leads Geene down a variety of paths: including with Shayne's sons Tarek and Imran, both now the same age as Ricky during his Berlin period and the spitting image of him (at the time).

A serial TV anti-portrait, framed by rehearsals for a gala, the attempt to give one last moment to an aborted career; an architect thinks out loud about photography and theatricality and the possibility of mounting a gala as a ruin, in order to do justice to the figure of Ricky Shayne, to his ruptures and contradictions.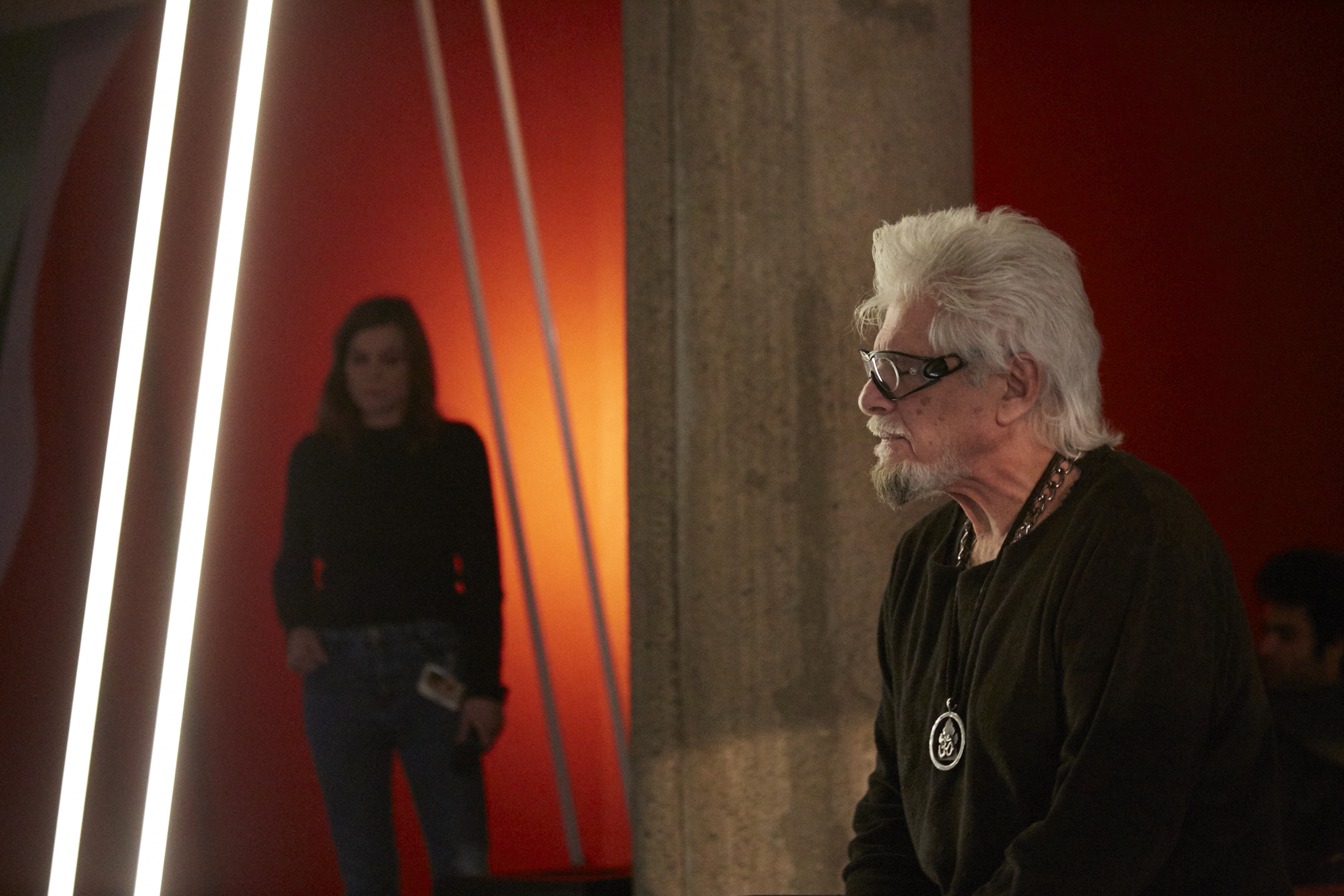 Fotos: Volker Sattel © bbooksz_av 2019